International Day for Tolerance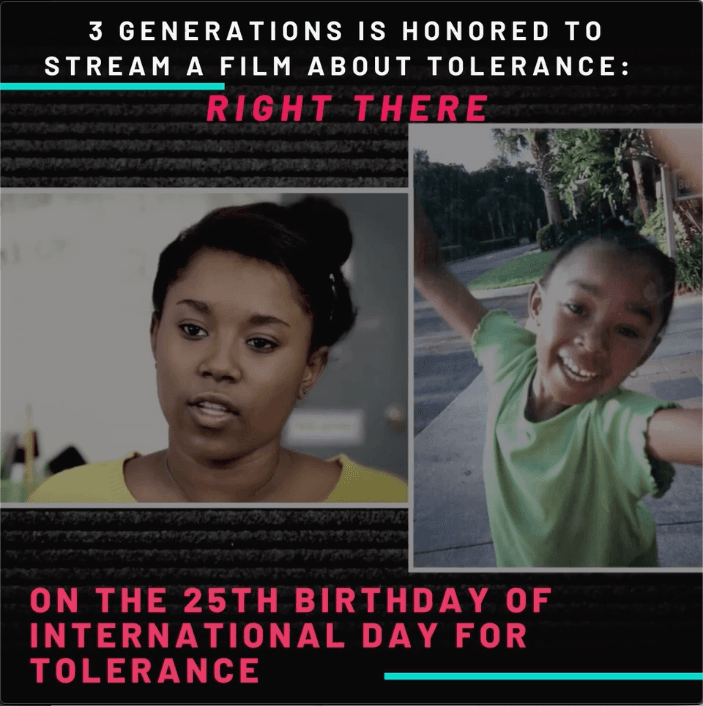 Today is International Day For Tolerance.
We are thrilled to stream RIGHT THERE – A Short Film About Tolerance, directed by 3Generations board member Florence Buchanan.
The UN named 1995 Year of Tolerance with the aim of strengthening mutual understanding among cultures and peoples. This goal has never felt more imperative than now. We are living in times of violent extremism and rampant disregard for the lives of others. And the denial of a raging pandemic.
RIGHT THERE is an intimate film that examines the lessons of 9/11 among school children at PS 234 in Tribeca NYC who witnessed the destruction of World Trade Centre through their classroom windows. The award-winning film is part of the permanent archive of National 9/11 Memorial Museum. We are delighted to be able to stream it today. It's message as relevant now as it ever was.
Learn more about the film here.